DenTek Slim Brush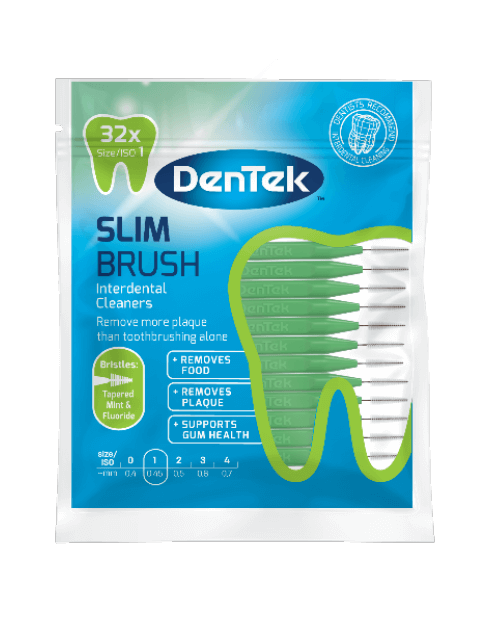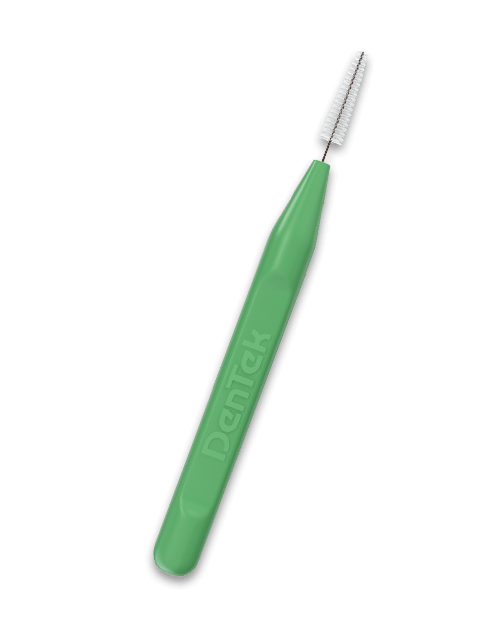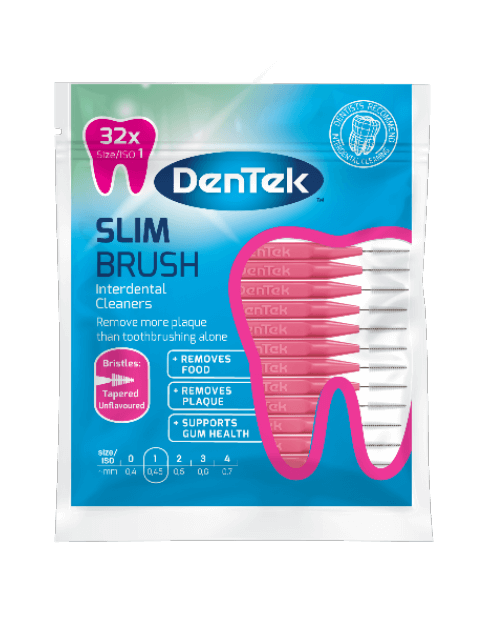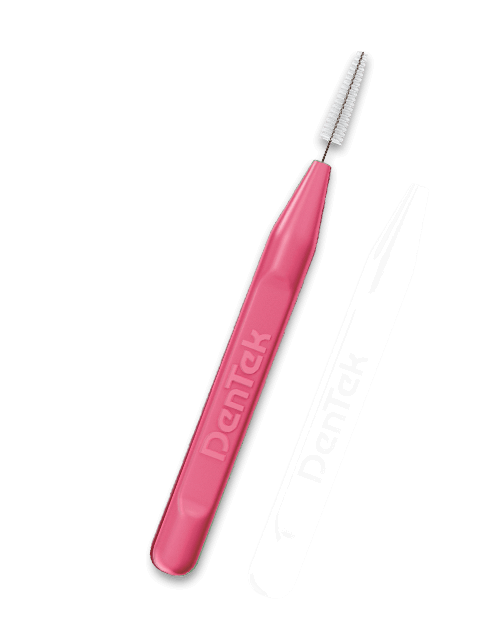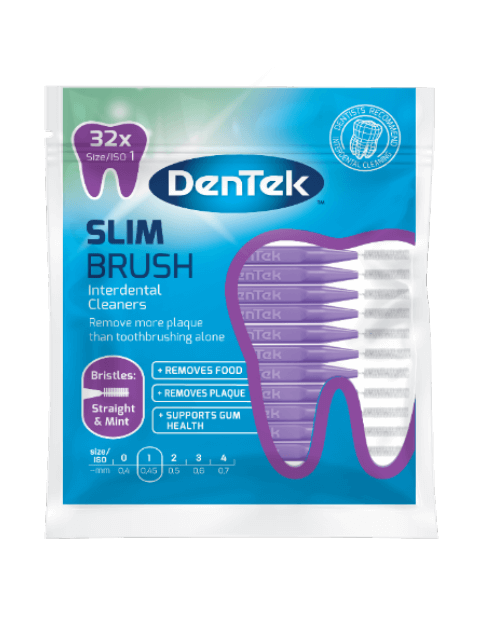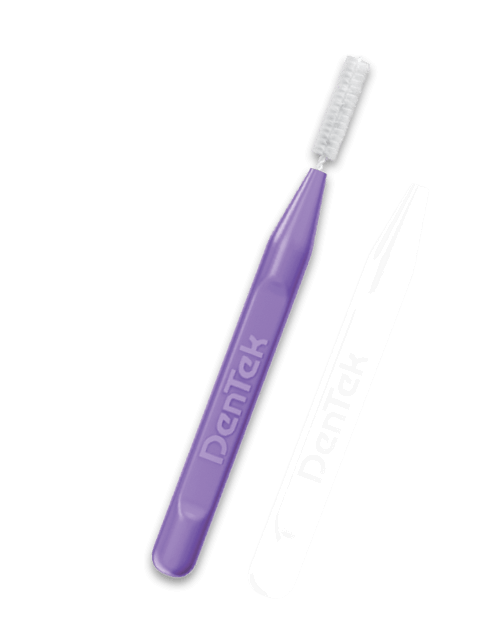 DenTek Slim Brush
Slim Brush Purple
Slim Brush Pink
Slim Brush Green
When you're looking for interdental brushes that are designed to clean tight spaces and awkward angles between your teeth and gums, we have the answer. DenTek Slim Brush interdental brushes are tapered and narrow to help ensure they can access even the most hard-to-reach areas of your mouth. Featuring a slender brush that narrows at the tip, they can enter very small gaps and can be used to clean between teeth. They are also useful for cleaning braces.
Product Features & Key Benefits 
Conical tapered brush narrows at the tip to comfortably enter extra tight spaces

Expertly designed comfort wire that fits extra tight spaces comfortably without deflection

Bends to create custom angles for easier access to clean between all teeth and braces

Non-slip flexible handle and soft grip for comfort and ease of use
Available in: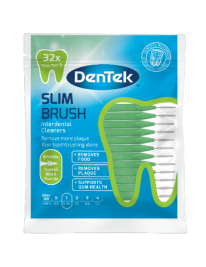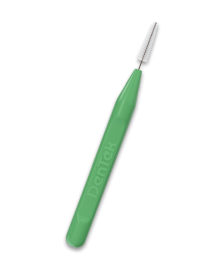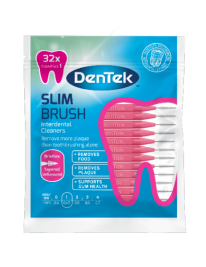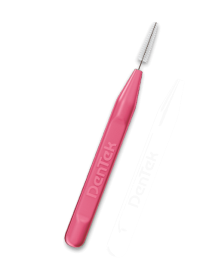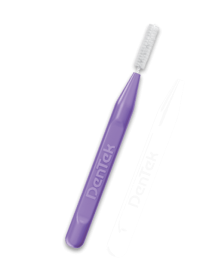 Additional information
Where to buy
Directions for use
Reviews
Additional information
Where to buy
Directions for use
Insert between teeth, interdental spaces, or dental appliances.
Use a soft back-and-forth motion to remove plaque and food particles.
Reviews
Highly Recommend!Excellent for good mouth , gum care
A Day
No complaints re product as I have ordered these before and they suit me fine, arrived on due date well packaged.
DaveK
Much cheaper than a teepee but just as good. My partners dentist is very happy with him now he uses them!
Gemma Dunn
Additional information
Where to buy
Directions for use
Reviews
Additional information
Where to buy
Directions for use
Reviews
Additional information
Where to buy
Directions for use
Reviews
Additional information
Where to buy
Directions for use
Reviews
Additional information
Where to buy
Directions for use
Reviews
Additional information
Where to buy
Directions for use
Reviews