Dental Repair
Dental emergencies can be painful and inconvenient. But whether you suffer a loose cap or crown, a dislodged tooth or another problem, you can rely on our temporary dental repair kits to provide pain relief and help restore function until you're able to see a dentist. Take your pick from a selection of products designed to offer help when you need it most.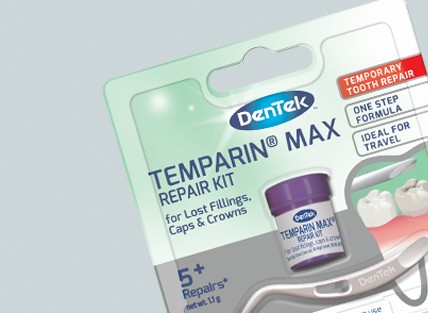 First Aid Temporary Repair Kits
At times of need, our range of temporary repair products are the perfect short term solution and a must have to keep in your emergency kit. Whether acting as a remedy for replacing a lost filling cap or enhancing your dental healthcare routine, you're sure to find something to match your need.