Interdental Cleaning
Searching for dental cleaning tools that will help to make looking after your teeth and gums easier? We should have what you need. Our range includes everything from interdental brushes, to floss picks, to tongue cleaners. Regular toothbrushes can struggle to reach gaps between your teeth and awkward spots in caps, crowns, bridges and braces. In fact, regular tooth brushing only cleans 60% of teeth.
This is where interdental brushes really come into their own. With their small, narrow, bristled heads, they can get where your toothbrush can't, helping to remove pieces of food and plaque. When it comes to deep cleaning for your teeth and gums, you can rely on DenTek. Browse our range of dental cleaning kits today.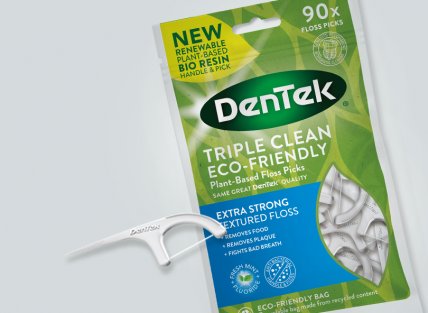 Floss Picks
Routine flossing can be an important part of your dental hygiene regime. As well as helping to dislodge food wedged between your teeth, it can remove plaque that forms along the gum line. This means that flossing can play a role in fighting bad breath and tooth decay. Our dental floss picks provide a convenient alternative to regular floss that you may find easier to use and are great for fitting within tight spaces. We offer a wide range of innovative dental floss picks, so you should be able to find designs that suit your needs and dental hygiene routine. Explore our full range today.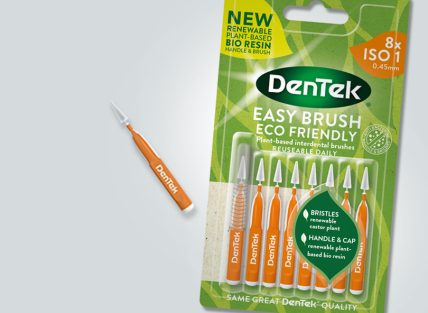 Interdental Brushes
Shaped like a mascara wand and featuring bristles attached to a wire, interdental brushes are a convenient choice for cleaning between teeth and reaching those awkward spots in braces, wires, caps, crowns and bridges. Quick and easy to use, they are also gentle on your teeth and gums. Sometimes used as an alternative to dental floss, we offer a full selection of interdental brushes in various sizes and designs, as well as dental picks that make it easier to clean the 40% of your teeth that a regular toothbrush can't reach.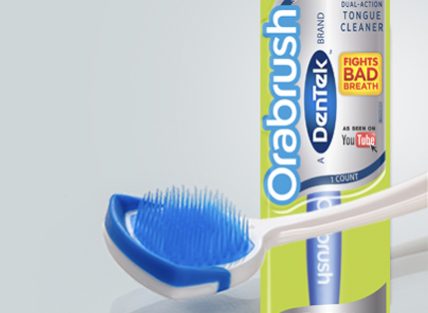 Tongue Cleaners
Did you know 90% of bad breath comes from a dirty tongue? If you want to purchase a tongue cleaner, DenTek can help. We offer tongue scrapers and cleaners that are designed to help you fight bad breath in a way a toothbrush can't and leave your mouth feeling fresher. Explore our range today.