DenTek Eco Easy Brush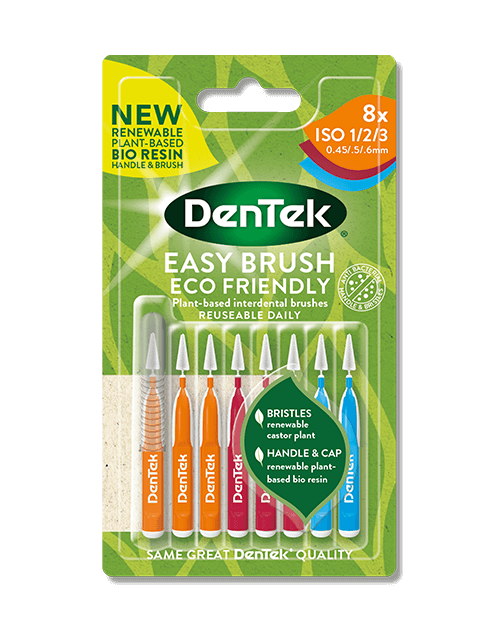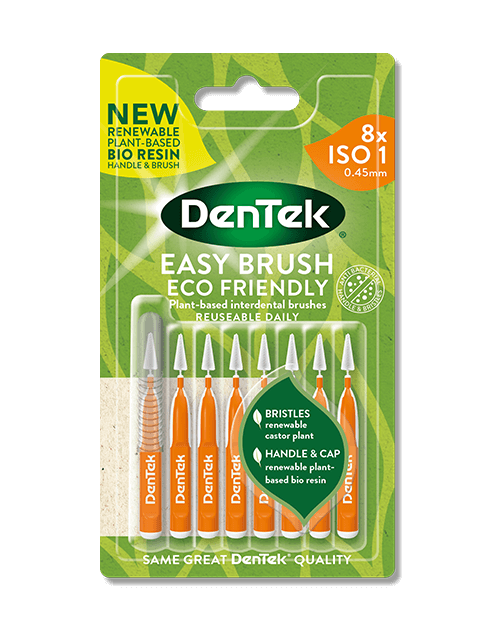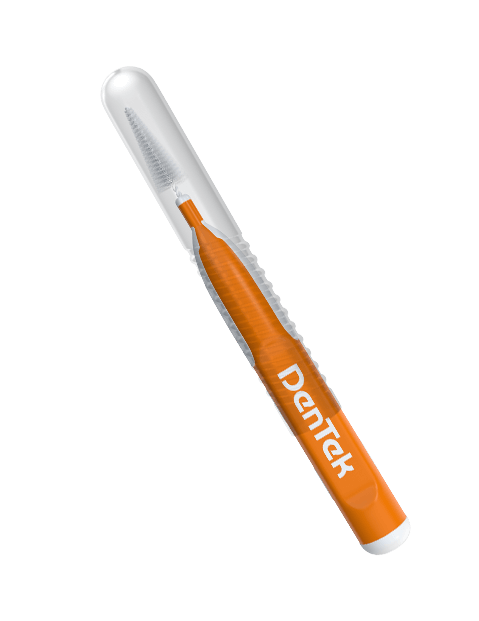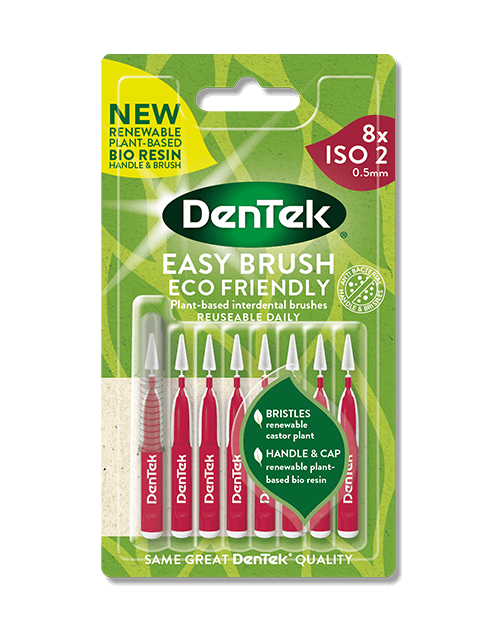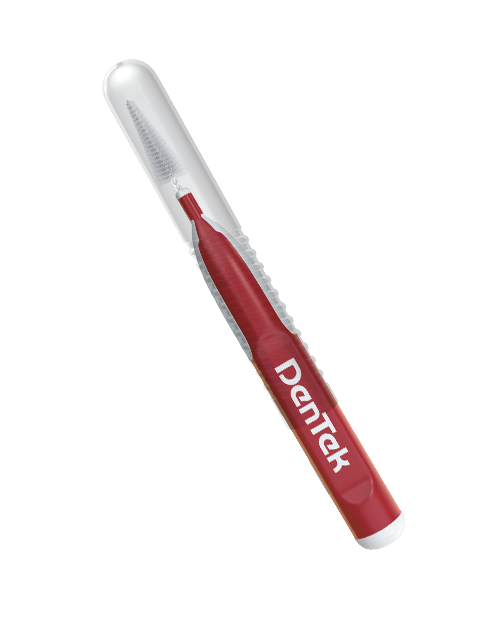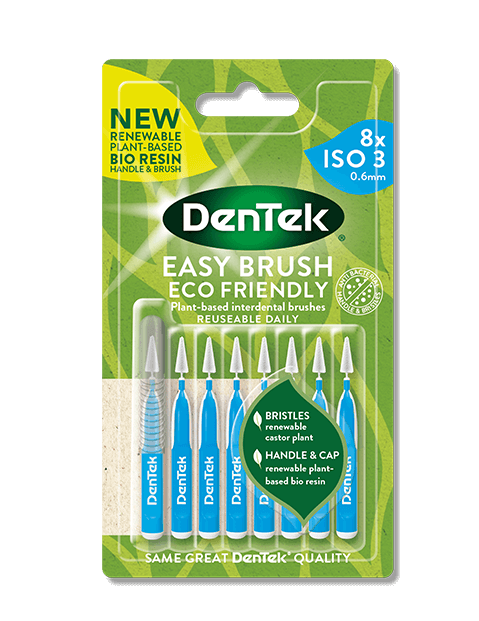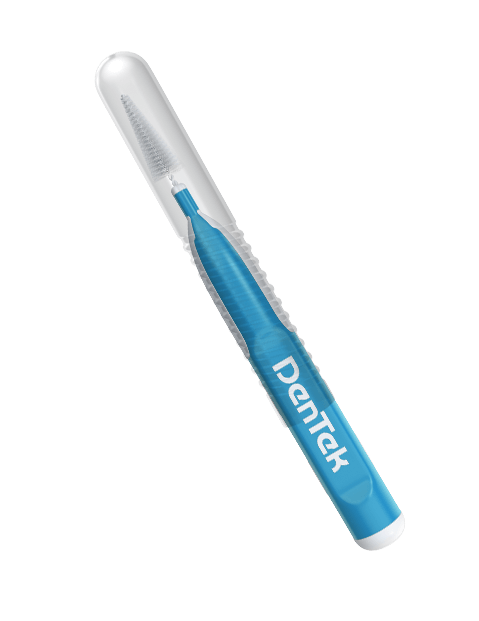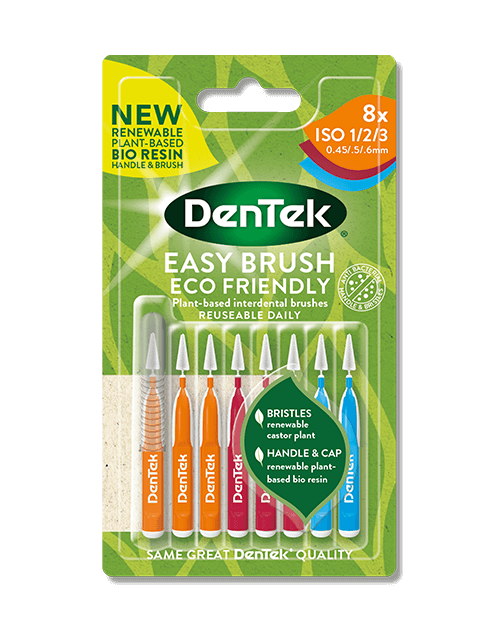 DenTek Eco Easy Brush
Eco Easy Brush ISO 1 (0.45mm)
Eco Easy Brush ISO 2 (0.5mm)
Eco Easy Brush ISO 3 (0.6mm)
Eco Easy Brush Mixed Sizes
DenTek have gone green!
Based on our popular Easy Brush, we introduce a plant-based brush that boasts all the same benefits but is kinder to the planet. The DenTek Eco Friendly Reusable Easy Brush offers a quick and simple way to clean those hard-to-reach and tight spaces a toothbrush can't reach! Featuring a thin, durable, tapered brush, these products specifically designed to clean tight spots. They help you to remove food and plaque from the gaps between your teeth, and to clean braces, bridges, crowns, implants and other dental appliances.
Its handle are made using bio-based plastic, (produced from a raw material derived from sugar cane plants) whilst the bristles are made using castor plants. By using these renewable material rather than fossil oils, these flossing aids help reduce carbon emissions by up to 80% in comparison to conventional plastic, in addition to helping you to keep your teeth and gums in optimal condition.
We've also ensured that our packaging can be widely recycled, made from FSC Certified Cardboard and 50% recycled PET.
Same great DenTek quality but kinder for the planet
Product Features & Key Benefits
Handles and bristles made from plant-based materials which uses up to 80% less carbon emissions than traditional plastic

Thin brush great for tight spaces and effectively removing food and plaque

Comfort wire designed to be easy on teeth and gums and bends for hard-to-reach areas of your mouth

Minty flavour that leaves your mouth feeling fresh

Advanced fluoride coating that helps to protect teeth from decay

Includes 1x antimicrobial brush caps made from plant-based materials to keeps brush clean between uses

Recyclable packaging made from FSC Certified cardboard and 50% recycled PET
Available in:
 ISO 1 (0.45mm), ISO 2 (0.5mm), ISO 3 (0.6mm), Starter Mixed packs