Deep Clean Bristle Picks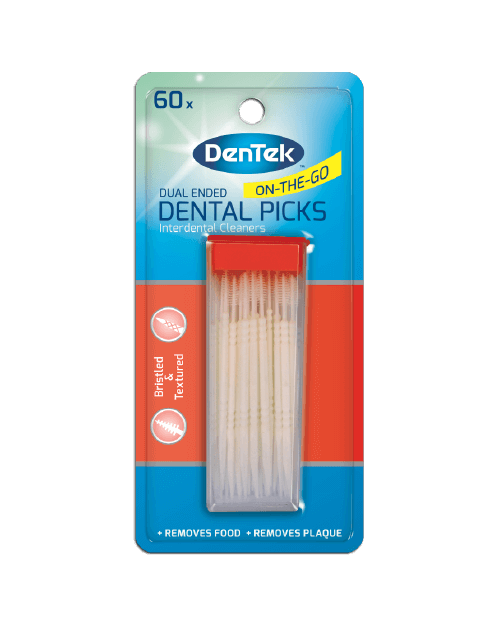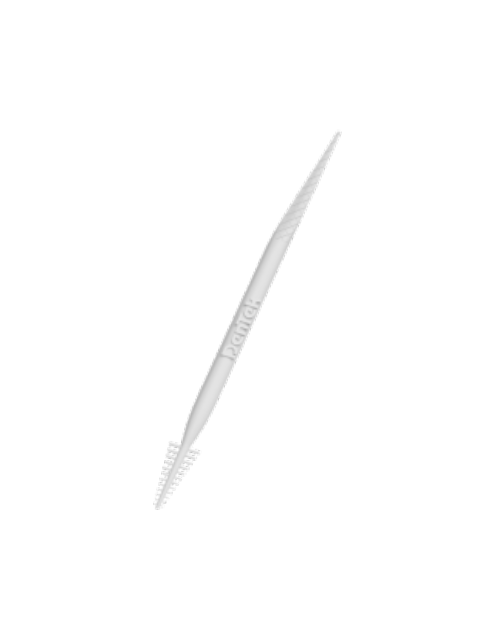 Deep Clean Bristle Picks
DenTek Deep Clean Bristle Picks offer a quick and easy way to remove food particles that may be stuck between your teeth or along your gum line, and their slim design means they can even be used between tight teeth. By making it quick and easy to clean the spaces between your teeth, these bristle picks can help you to look after your dental health.
Product Features & Key Benefits
Clever dual ended designed pick

Bristled end stimulates gums, removes food and plaque

Pick end is textured to enhance effectiveness and help fight tooth decay

Slim design is great for tight teeth

Resealable Germ Shield antimicrobial case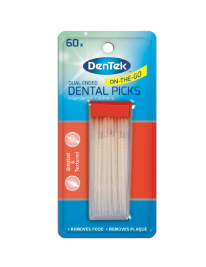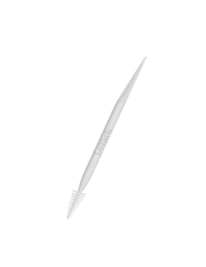 Additional information
Where to buy
Directions for use
Reviews
Additional information
These products have a clever dual-ended design. The bristled end helps to remove food and plaque, while also stimulating gums. The pick end is textured to improve performance.Thanks to the flexibility of these DenTek Deep Clean dental picks, you should find it easy to reach all areas of your mouth.
For maximum convenience, we provide a resealable case complete with Germ Shield feature that helps to prevent the growth of bacteria – keeping your picks clean. This carry case can easily fit into your purse, pocket or travel bag, meaning you can clean your teeth with DenTek Deep Clean Bristle Picks on the go. To use, simply place one of these picks between your teeth and gently press it against your gum. Then move the pick back and forth to remove food particles and plaque.
If you would like further details about these dental picks, or any of the other products in our range, simply contact us today.
Where to buy
Directions for use
Pick Instructions:
Place pick between teeth and gently press against the gum.
Use an in and out motion to remove food particles and stimulate gums.
Rinse as necessary.
Reviews
First found these in the airport and found them to be great for flossing. Good size for handbags and pockets and a great for having with you when needed in a neat little pack.
Lynn
All good. I like these. Unlike the wooden ones…they don't break and get stuck in your teeth
AZ customer
Fantastic picks…great value, easy to use, keep away from little ones though, they have pointed ends…