DenTek Kids Fun Flossers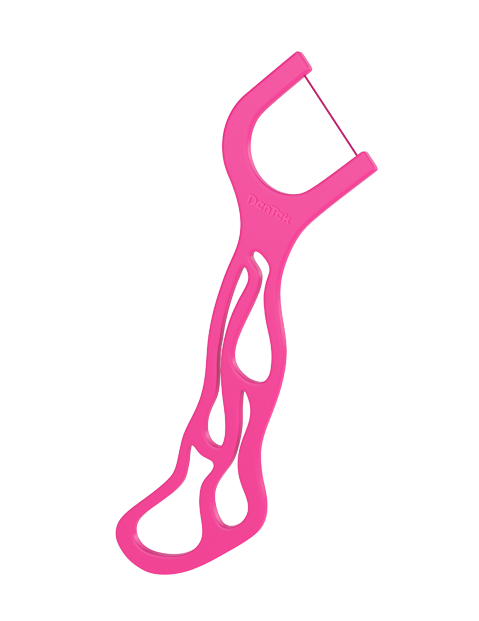 DenTek Kids Fun Flossers
Designed to be used as part of your child's regular oral hygiene regime, DenTek Fun Flossers are children's dental flossers that add a little fun to daily tooth and gum care regimens. Making it simple to take good care of baby teeth and even new adult teeth, Fun Flossers encourage kids to floss from an early age and help to teach young ones about the importance of dental hygiene. Flossing removes small pieces of food and harmful plaque from areas of your mouth that a toothbrush can't reach. 
Product features & Key Benefits
Ergonomically designed handles that are easy for your child to grip

Compact flosser developed to be comfortable when used in smaller mouths

Designed to fit easily between kids' tight teeth

Gentle textured ribbon to gently massage gums

Shred-resistant multifilament floss that holds a wild fruit flavour to make flossing even more appealing 

No sharp edges and angled for easy use

Contains fluoride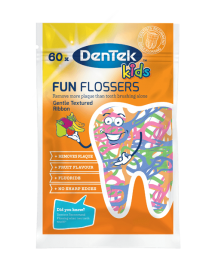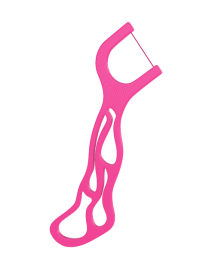 Additional information
Where to buy
Directions for use
Reviews
Additional information
Helping to prevent gum disease, tooth decay and bad breath, our Fun Flossers combine multi-filament textured dental floss for kids with an ergonomically designed handle that is easy for both parents and children to grip. Also featuring compact flosser heads that have been developed to comfortably be used in the smaller mouths of children, Fun Flossers make use of shred-resistant filaments that hold a wild fruit flavour intended to make this kids' floss even more appealing to the tastes of your little ones.  
Where to buy
Directions for use
Hold flosser firmly between thumb and index finger.
Using a gentle back-and-forth motion, slide floss between teeth.
Move up & down against tooth to clean above & below the gum line.
Repeat steps for each tooth.
Discard after use.
Warnings:
Gums may bleed when you first begin to floss. If bleeding persists or gums remain red and swollen, see your dentist. Adult supervision of children is necessary to ensure that they floss correctly.
Reviews
very nice for my boys
Jin
I just am not going to just regular string floss with a 2 and 4 year old. This is as much about training children to get into the habit of flossing as it is actually need for floss. My 2 and 4 year old do not have many teeth that are close enough to really need floss. Only a couple per child. But we have been using these daily for over a year now. I get the 6 pack subscribe and save floss packs and that makes these a few cents each.

They do work as flossers, I use them myself occasionally. But the bigger deal is that I am using them as a training to help my kids know that flossing is part of brushing their teeth so that they will do that on their own when they are older
Adam Sheilds