DenTek Kids Toothbrush Cover Holder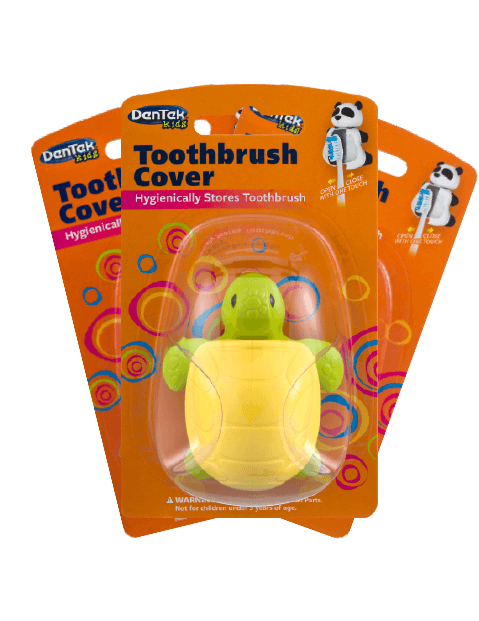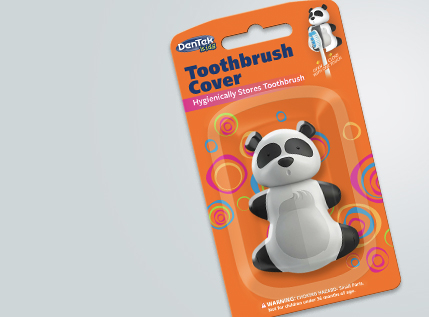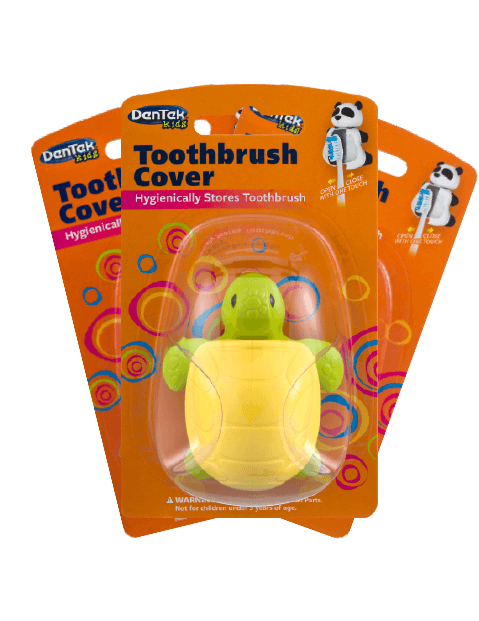 DenTek Kids Toothbrush Cover Holder
All parents understand that encouraging children to take care of their dental health is not always easy. That's why at DenTek we have created a way of making cleaning your child's teeth something for them to look forward to with our funky animal toothbrush covers for kids. Simply choose the cover your child will like best to make brushing fun and to help teach them healthy oral care habits for life.
Product Features & Key Benefits
Allows for proper ventilation to ensure your child's toothbrush is kept germ free!

Toothbrush covers specially designed to fit most standard toothbrushes

Includes handy suction cups that allows them to be attached to any mirror or tiled surface

Child-friendly – easy to open and close

Available in a range of fun lovable animal designs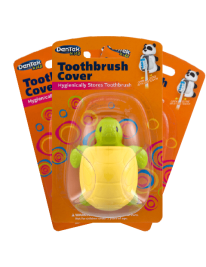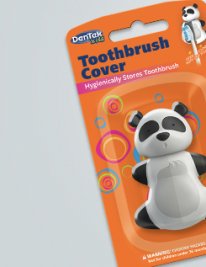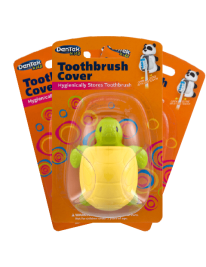 Additional information
Where to buy
Directions for use
Reviews
Additional information
Where to buy
Directions for use
Opening the cover:
Use your finger to open the tummy of the cover.
Concealing the Toothbrush;
Put the toothbrush head in the tummy until it rests on the back.
The cover will effortlessly close around the toothbrush.
Using the Toothbrush;
Gently pull the toothbrush out of the cover as the tummy opens.
Cleaning:
Wash in warm, soapy water; rinse clean.
Reviews
These are the cutest toothbrush covers ever! They do not have a "plastic" smell, nor do they contain an antibacterial chemical. Two of the package covers had cuts like a razor knife had sliced them, however the animals were not cut. The covers were made for regular sized toothbrushes. My granddaughter has a toothbrush that stands on its own. It is too fat for the cover to completely close around it. We gave the panda a belt with a ponytail holder and it works fine.
Bevi
Very cute! My kids loved them. Fit our standard kids toothbrush and our sonicare heads. Did not fit battery operated kids brush. We received a lion, panda, cat, and turtle
Amazon Customer
have a dog cover for over a year now. bought this set for my wife & daughter. i like it that a panda was sent in lieu of the dog. now i got 2 extras. cheaper to buy in set than in individual piece.
Daniel A