Mondverzorgingstips
Het verzorgen van uw gebit en tandvlees is om verschillende redenen belangrijk. Een goede mondhygiëne kan bijvoorbeeld tandbederf, tandvleesproblemen en een slechte adem helpen voorkomen en het kan uw kansen vergroten om uw gebit te behouden als u ouder wordt. Bij DenTek richten we ons op het leveren van producten die u helpen uw gebit gezond te houden. We bieden ook mondverzorgingstips over een aantal belangrijke onderwerpen. Van algemene tips voor mondhygiëne tot advies over het gebruik van flosdraad, wij bieden informatie die is ontworpen om u te helpen uw tanden en tandvlees te beschermen. Klik op de links op deze pagina om meer te ontdekken.
Hoe flos je?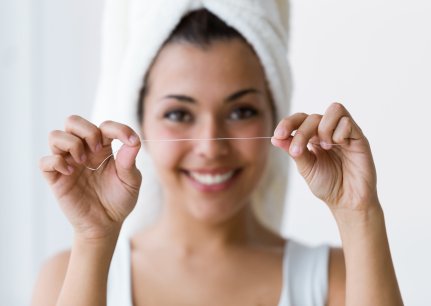 Hoe flos je?
Flossing can help to dislodge food particles that have become stuck between your teeth during the day and reduce the amount of plaque and bacteria that builds up on your teeth and gums.
Waarom moet je flossen?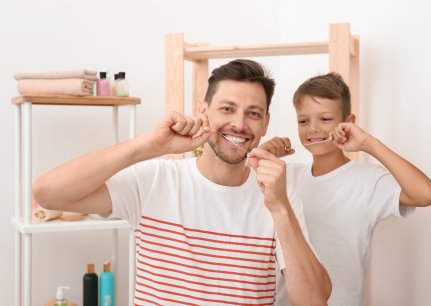 Waarom moet je flossen?
As part of a healthy oral hygiene regime, you should brush your teeth twice a day for about two minutes using a fluoride toothpaste. However, brushing will only reach around 60% of the surfaces of your teeth.
Advies over mondhygiëne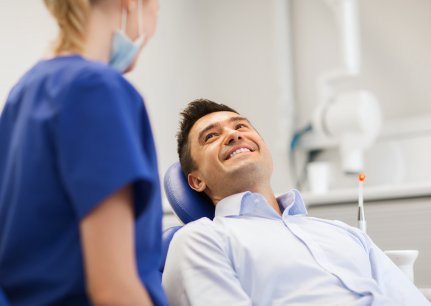 Advies over mondhygiëne
Er zijn verschillende dingen die u kunt doen om uw gebit en tandvlees gezond te houden.
Van regelmatig poetsen tot het gebruik van hulpmiddelen om tandplak te verwijderen. Wij hebben het volgende mondhygiëne advies voor u samengesteld om ervoor te zorgen dat u weet wat u kunt doen voor een gezond gebit.