DenTek Complete Clean Floss Picks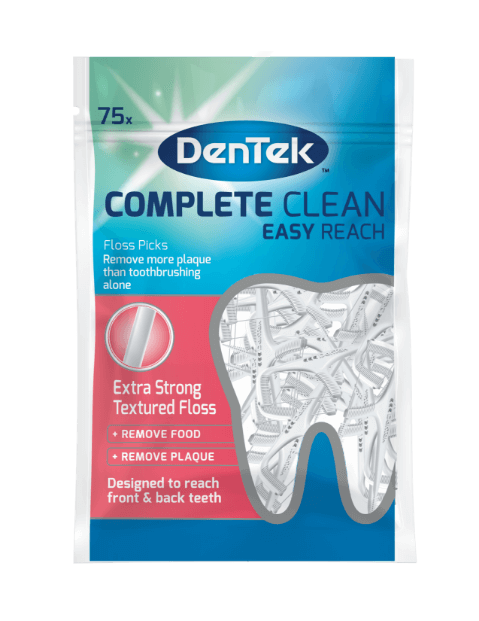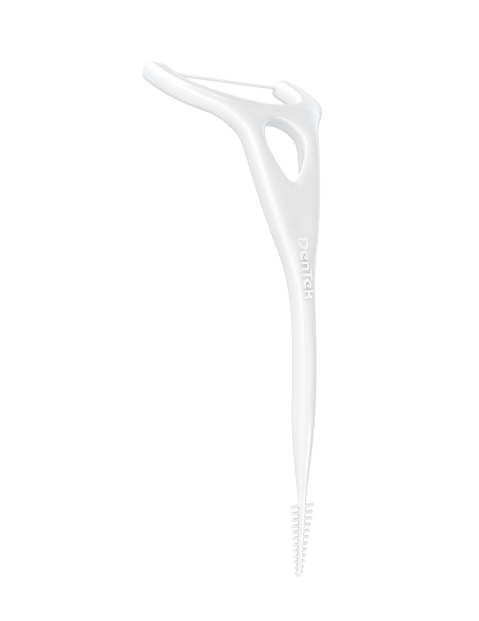 DenTek Complete Clean Floss Picks
DenTek Complete Clean floss picks are designed to make flossing easy. These user-friendly tools feature a curved end that holds a section of extra strong textured floss in place. Their ergonomic design makes it easy to reach both front and back teeth, and they fit tight teeth as well. Providing a deep clean, the floss features a fluoride coating, as well as a minty flavour for added freshness. Regular flossing can help to enhance your dental hygiene regime. As well as removing plaque that forms along the gum line, it can dislodge food that has become wedged between your teeth. In turn, this can play a role in helping to prevent gum disease and bad breath. 
Product Features & Key Benefits
Extra strong textured floss which is designed not to break, even when used between the tightest teeth

The floss features a fluoride coating to help prevent tooth decay

Flexible bristle pick that brushes deep between your teeth 

Pick also gently massages gums

The curved, easy reach design allows you to access all areas of your mouth 

Scaling tool cleans the surface of your teeth for added plaque and stain removal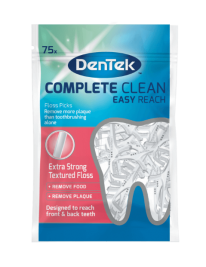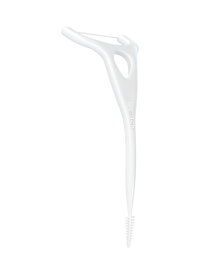 Additional information
Where to buy
Directions for use
Reviews
Additional information
At the other end of our Complete Clean floss picks, you'll find a handy textured pick that can be used like a regular toothpick to remove large particles of food that have been stuck along your gum line or between your teeth. With flexible bristles for added cleaning power, they help to gently massage gums. These multi-functional tools also have a scaling function that cleans the surface of teeth for extra plaque and stain removal.
If you would like more information about this tool, or any of the other products in our floss picks range, don't hesitate to contact our team today.
Where to buy
Directions for use
Flossing Instructions:
Gently slide floss up and down between teeth allowing the floss to wrap around teeth.
Clean above and below the gum line.
Rinse as necessary.
Pick Instructions:
Place pick between teeth and gently press against the gum.
Use an in and out motion to remove food particles and stimulate gums.
Rinse as necessary.
Reviews
Cleans where a toothbrush can't reach. They are 3 products in one item – so convenient
S Abel
A great product that works extremely well. Much less messy and more hygienic than dental floss
Richard
Top class floss picks – best floss picks in the market for teeth at back, great quality, the only decent picks for side teeth
E.G.
Best floss sticks i've ever bought – will now always buy. Recommend highly
Joan A